People know & like dealing with Conister Bank.

David Quayle - Athol Garage (1945) Ltd
Small Business Finance
Getting you going
---
We offer a range of funding solutions which suit businesses in different sectors and at different stages of their development.
Most importantly we take the time to understand your needs rather than sell you a product.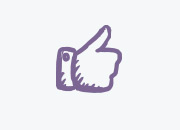 Speak to us
We're here for you
What makes us different?
We don't bundle products - You don't need to have an account with us to take out a loan.
You can speak to us directly without having to call a remote call centre or navigate a phone menu system.
We are all based on the Isle of Man which means we can answer your questions quickly.
We don't charge you up-front fees.
Some examples of how we can help you:
Tradesman needing a new van or equipment.
Another oven for a local bakery to be able to serve more people.
Specialist equipment to cope with demand for a local engineering firm.
We are here to talk to you, with an unbiased view, about your funding needs.
Get in touch with us and tell us how we can help your business to grow.
Ready to get started?
Call us on 694 694 or contact us using the form below:
Calls are open: Mon–Thurs: 9am–5.30pm and Fri: 9am–5pm
Come and talk to our team in branch at:
Conister Bank Limited, Clarendon House, Victoria Street, Douglas, Isle of Man, IM1 2LN
We are open Mon to Thurs 9am - 5:30pm, Fri 9am - 5pm
---
Frequently Asked Questions
Is there a fee for applying for my loan?

No, we don't charge application fees on loans.

How can I apply?

You can apply by phone on 01624 694694 or visit us at our branch at Clarendon House in Victoria Street, Douglas, Isle of Man.