I remember I purchased my first car with Conister in 1969. It was a Hillman Imp and cost £295.00!

John Quaye - Manx Independent Carriers
About Conister Bank
We focus on the financial needs and aspirations of the Isle of Man community.
---
We are the Isle of Man's community bank.
We are committed to acting ethically and transparently in all areas of our business, ensuring any identified risks are reviewed and dealt with prudently and with integrity.
At Conister Bank we live by a set of values that underpin everything we do.
We believe:
Banks should be on your side and put the customer first every time – that's why we try and find you solutions that suit you rather than sell you products that don't.
Banks should be embedded in the local community – that's why we are head quartered in the Isle of Man and why our staff proactively work to create positive change. 
Our approach
We've been providing savings and lending to businesses and personal customers on the island since 1935. Simplicity and friendliness are important to us. Although we've developed significantly over the years, traditional values such as courtesy, safety, and integrity guide our approach.
We live in the same communities as our customers and are committed to offering them great value - not necessarily the cheapest or the most expensive, but a combination of fair price, attractive terms, and great service. Largely unaffected by UK banking problems or the challenges of global call centres, we are independent thinkers who grow our business by listening and reacting to our customers. We can – and do – turn round requests for finance quickly. We make all of our lending decisions in the Isle of Man, using our local insight and knowledge to benefit our clients.
Similarly, our uncomplicated and efficient approach enables us to open savings accounts quickly and without fuss. We value close relationships with our customers, many of whom have banked with us for decades. Their well-being and success are important to us.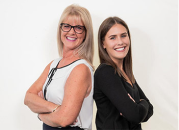 Committed
to making a difference
Celebrating over 80 years
We've been supporting the
community since 1935