Setting up a new business is hard but Conister backed me right from the start

Miles Pettit - Noa Bakehouse
About Conister Bank
We focus on the financial needs and aspirations of the Isle of Man community offer funding solutions that support sustainable development and simplify sustainable investment, at the same time as increasing knowledge about sustainability.
---
We are the Isle of Man's community bank working to create a sustainable future.
We are committed to acting ethically and transparently in all areas of our business, ensuring any identified risks are reviewed and dealt with prudently and with integrity.
Hear more from Douglas Grant, our Managing Director,
At Conister Bank we live by a set of values that underpin everything we do. Our vision is to successfully deal with changes in today's unpredictable and complex business landscape. While the coronavirus pandemic has reshuffled priorities, we cannot impede its efforts to fight the climate crisis.
We believe:
Banks should be on your side and put the customer first every time – that's why we try and find you solutions that suit you rather than sell you products that don't.

Banks should be embedded in the local community – that's why we are head quartered in the Isle of Man and why our staff proactively work to create positive change.

Banks should implement an internal cultural change to increase awareness to their employees and the wider community to transition to a sustainable future.
Our approach
Conister Bank wants to make a difference and that also applies to sustainable devel­opment. We operate a business that acts responsibly and promotes sustainability – this is not new – it is part of the Bank's vision. We believe that the best long-term results will be created with the requisite balance between custom­ers, employees, shareholders, and the surrounding society. This means focusing on supporting customer progress and facilitating customers' options for making sustain­able choices and decisions.
We've been providing savings and lending to businesses and personal customers on the island since 1935. Simplicity and friendliness are important to us. Although we've developed significantly over the years, traditional values such as courtesy, safety, and integrity guide our approach.
We live in the same communities as our customers and are committed to offering them great value. We are independent thinkers who grow our business by listening and reacting to our customers. We can – and do – turn round requests for finance quickly. We make all of our lending decisions in the Isle of Man, using our local insight and knowledge to benefit our clients.
Similarly, our uncomplicated and efficient approach enables us to open savings accounts quickly and without fuss. We value close relationships with our customers, many of whom have banked with us for decades. Their well-being and success are important to us.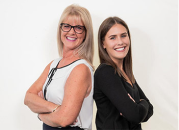 Committed
to making a difference
Celebrating over 80 years
We've been supporting the
community since 1935