They really understand what customer service is all about

Stan Keig - Viking Office Systems
Agriculture and Equine Finance
Live Stock Funding Scheme, Agriculture Finance
---
Agriculture is a core part of the Island's economy.
Not only do farmers provide superior healthy produce, they are custodians of our beautiful land.
We support the farming community in a number of ways:
Fertiliser Finance Scheme - 

Operated in conjunction with Isle of Man Farmers Ltd, The Farmers Combine Limited, Keigs Agriculture Ltd and JW Kneen. We provide finance for the purchase of fertiliser. Loans may be spread over an eight-month period, known as the four and four system. For the first four months there is nothing to repay, with the balance spread over the final four months.

Livestock Funding Scheme – Operated in conjunction with Isle of Man Meats we offer loans of up to 18 months to help acquire cattle.
Asset Finance – We fund all types of farming machinery from tractors to milking machines.
Equine Funding - We are able to offer funding for all types of equine activity, including transport boxes, horses and ponies and eventing.
Examples of how we can help you
Equipment - A new tractor, trailer or implement is required to maintain the ongoing operations of a farm.Conister can help by funding the purchase.
Livestock - A farmer needs to re-stock or expand his cattle quota and approaches Conister for the funding.
How the Livestock Funding Scheme works:
A Farmer identifies new finishing cattle which he would like to purchase.
Conister and Isle of Man Meats provide the means for the purchase to take place and offer funding over an eighteen month period with final payments due when the animal reaches the Isle of Man Meats.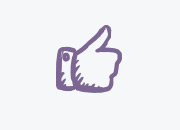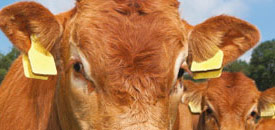 No Arrangement Fees
Your loan is arranged for free!
Customer Feedback:
"Persistent poor weather can be disastrous for local farmers, Conister provides assistance which helps cash flow at a time when large amounts of fertiliser are required. Without the assistance that Conister provides, it would be very difficult for many farmers to afford the level of supplies that they need.' 

"We are very fortunate to have a locally based bank that is prepared to back our farmers at the very point when they really need it"
Jim Duncan - General Manager of Isle of Man Farmers Ltd, 
If you'd like to know more, please contact Andy Bass on 07624 407701 or use the form below.
Ready to get started?
Call us on 694 694 or contact us using the form below:
Calls are open: Mon–Thurs: 9am–5.30pm and Fri: 9am–5pm
Come and talk to our team in branch at:
Conister Bank Limited, Clarendon House, Victoria Street, Douglas, Isle of Man, IM1 2LN
We are open Mon to Thurs 9am - 5:30pm, Fri 9am - 5pm
---
Frequently Asked Questions
Is there a fee for applying for my loan?

No, we don't charge application fees on loans.

How can I apply?

You can apply by phone on 01624 694694 or visit us at our branch at Clarendon House in Victoria Street, Douglas, Isle of Man.