Young Karting star gains Conister Bank sponsorship
Social Feed
Young Karting star gains Conister Bank sponsorship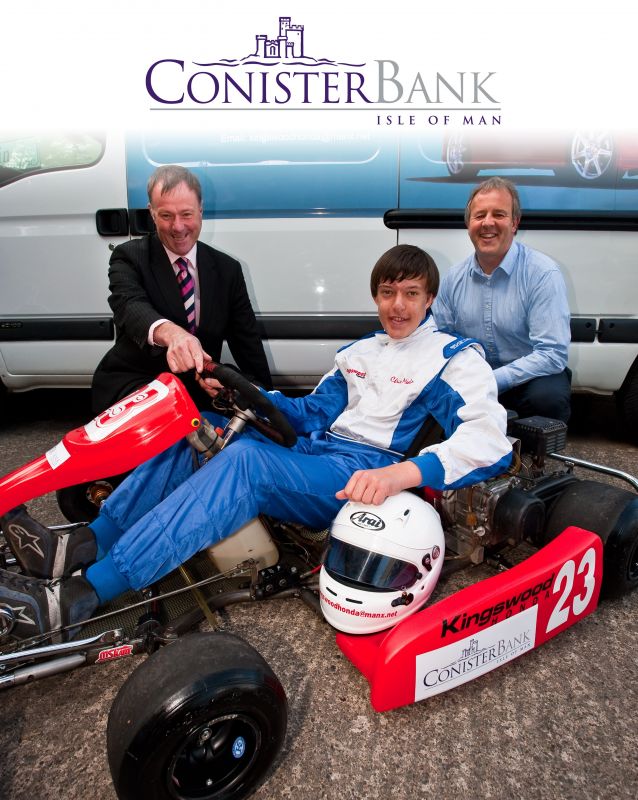 Sixteen year old Chris, a competitor in the Senior Honda class of the Isle of Man Kart Racing Association, has already achieved success within the championship finishing first during round eight and in the top five on ten occasions this season to-date.
Chris who has been competing in the championships for over two and a half years explained, "Karting is a most exhilarating activity yet is a family sport. It's great fun, kids can start racing from the age of 8, and whilst many of us dream of being the next Lewis or Jenson, the rising cost of fuel and transport mean that sponsorship is important to help me achieve my goals."
Simon Hull, Managing Director of Conister Bank, Commented: "As a leading provider of car finance Conister Bank has a long association with the motor industry in the Isle of Man. Where possible, supporting young people in their sporting endeavours in the Isle of Man is an important part of our role in the community".
Photo attached – Kevin Quirk, Sales Manager Conister Bank – Chris Mealin – Brent Mealin (Chris's Father).
Back to all news