Senior Appointment at Conister Bank
Social Feed
Senior Appointment at Conister Bank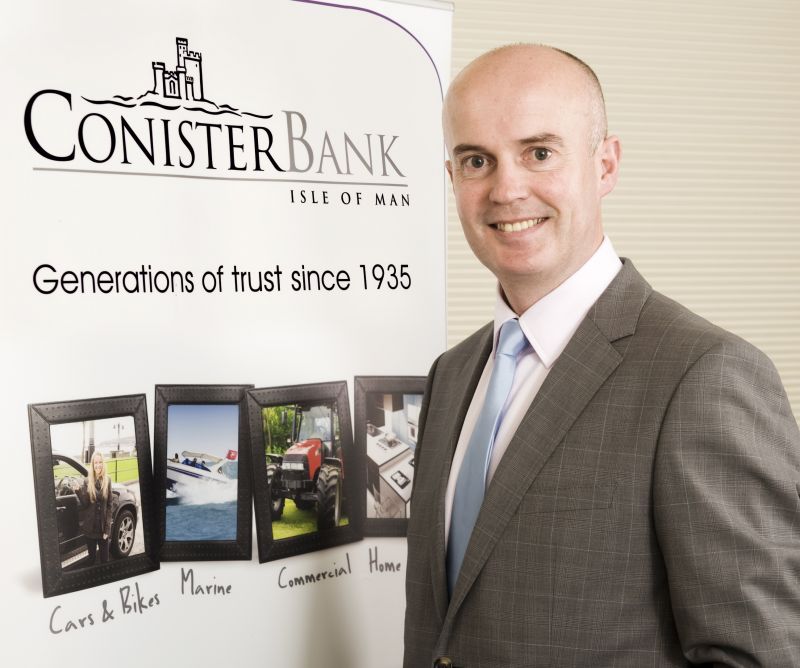 Conister Bank, the Isle of Man's only independent bank, has today announced that Douglas Grant the Bank's Finance Director will in addition to his existing duties become Acting Managing Director.
Douglas has held the position of Finance Director at Conister Bank and the Bank's parent company, Manx Financial Group PLC, since January 2010 having worked as a financial consultant to the Group from November 2008.
Douglas has over 25 years experience within finance, initially with Scottish Power before moving to the industrial sector to work with ICI and then Allenwest. Prior to joining Manx Financial Group PLC he was Group Financial Controller and later Finance Director of various UK and Isle of Man private sector companies and has a wealth of capital raising experience.
Douglas commented: "The Island's economy is not immune to the current uncertain economic environment and Conister Bank remains committed to supplying competitive deposit and lending products to support the Island's community through these difficult times. For instance, last week the Bank announced new deposit rates to help local savers, both existing and new, who may have seen their savings erode in real terms in recent years. The Bank also continues to offer competitive lending rates as part of its commitment to help households and businesses fund new assets.
The Bank's financial performance has improved considerably over the last two years and we now have a stable platform from which to achieve our strategy of growing Conister Bank."
Back to all news