Sales and Service Appointments at Conister Bank
Social Feed
Sales and Service Appointments at Conister Bank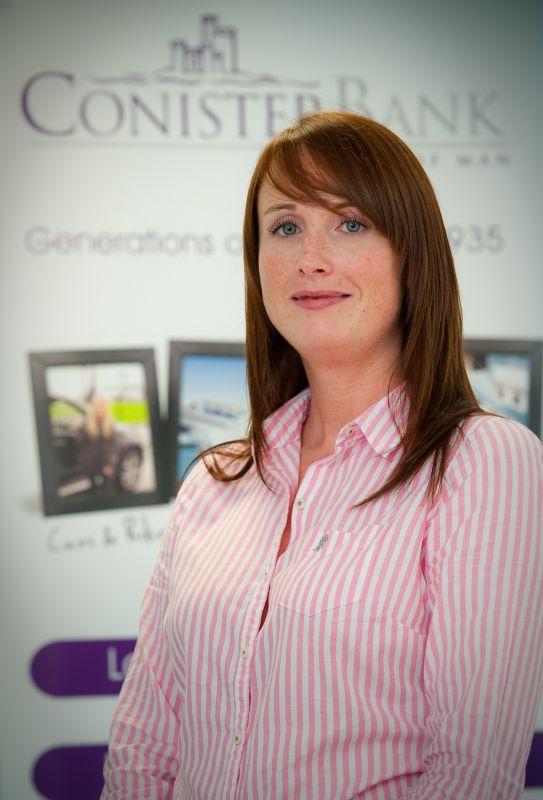 Conister Bank, the Isle of Man's only independent bank, has today announced two additional appointments for their customer focused sales and lending teams. The Bank, a market leading supplier of car finance, loans, asset leasing and finance in the Isle of Man, has appointed Sam Lewis to the role Business Development Manager – focusing on the motor trade and Gemma Charmer as Customer Services Team Leader (Lending).
Sam Lewis moved to the IOM as a retail manager for Pickwicks and Spar before taking a change in career direction into sales. Sam has since built an extensive track record of field sales in the Isle of Man having worked for both MannVend and Energy FM. Sam's focus at Conister Bank is to maintain and develop business relationships with car dealers and other introducers of finance and lending to Conister Bank.
Recently engaged, working mum and mum to boys Ashley and Morgan, Sam was shortlisted for this year's BBC series of The Apprentice.
Gemma Charmer joins Conister Bank as Customer Services Team Leader, with nine years experience in asset finance with Lombard Manx Limited. Manx born and educated at Castle Rushen High School, before completing her A' levels at the Isle of Man College; Gemma brings to Conister Bank a sound knowledge of the local industry and will be assisting the lending team with future development and growth. Her industry knowledge and experience will be an invaluable asset to help drive the team forward.
Head of Sales and Marketing at Conister Bank, Simon Ripton commented: "I am delighted to be able to announce these additional appointments to our sales and lending teams. We continue to build upon the level of customer service we offer and both Sam's and Gemma's expertise will prove an invaluable resource."
Back to all news