Conister Bank steps into the breach to help Manx farmers buy fertiliser
Social Feed
Conister Bank steps into the breach to help Manx farmers buy fertiliser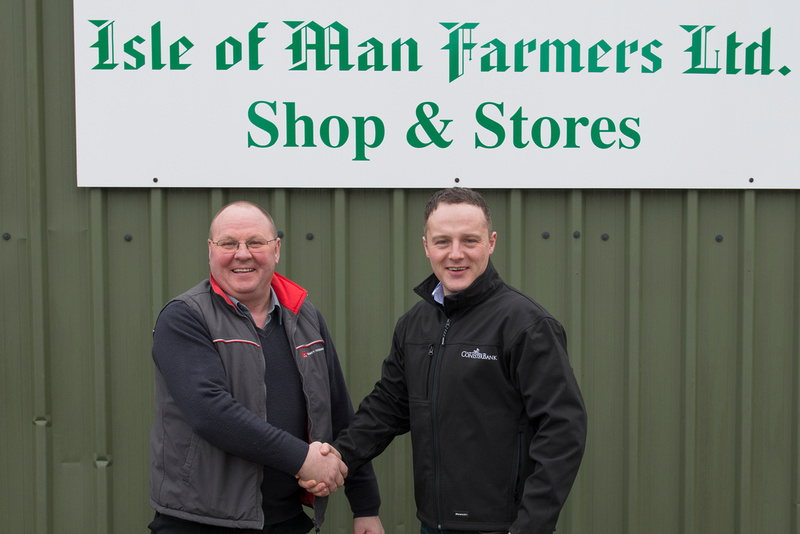 Conister Bank are offering Manx farmers financial assistance to buy essential fertiliser products. Conister Bank is the Island's oldest independent lender and has stepped in to help local farmers following the shock announcement by ING late last year that they would no longer be providing credit facilities.
The news was potentially a major setback for the local farming community but, thanks to Conister's timely intervention, financial assistance to cover the rising cost of fertiliser is now assured - and, for the first time, from and Isle of Man lender.
Under the terms of the new scheme, Conister have confirmed that a comparable finance arrangement to that previously offered by ING will be made available. Loans may be spread over an eight month period, known as the four and four system. For the first four months there is nothing to repay, with the balance spread over the final four months.
Mr Jim Duncan, General Manager of the Isle of Man Farmers, the Island's major supplier of agricultural supplies and equipment, said Conister Bank's decision will prove to be a blessing for the local farming community given the financial setbacks brought about by months of heavy rain.
"Conister's support is extremely welcome," said Mr Duncan. "Persistent poor weather has been disastrous for local farmers. And now, to add to that pressure, we are coming into the season when fertiliser is going to be in high demand. Without the assistance that Conister is providing, it would be very difficult for many farmers to afford the level of supplies that they need."
Conister Bank's Business Development Manager, Mr Andrew Bass, commented that the new lending facility for fertiliser was a natural progression for the Bank. "There has never been a more important time to do whatever we can to support the local agricultural sector," he added.
"Given that alternative financing options for fertiliser are scarce, we felt it was imperative that Conister fill the void. Fertiliser is an integral, but expensive, outlay for many of our Island's farmers," said Mr Bass.
Mr Duncan said that Conister's support would ease pressure on local farmers. "Because of the specialist nature of the product, it is difficult to find lenders, so we are very fortunate to have a locally based Bank that is prepared to back our farmers at the very point when they really need it."
Conister's support of the local agricultural sector is well documented and goes back many decades. Most recently, working in partnership with IOM Meats, the Bank unveiled a unique loan scheme to help revitalise the Island's hard pressed livestock industry, by providing cattle producers with an 18 month payment holiday for the purchase of fresh stock.
For any farmers wanting further information about the availability of finance for fertiliser or stock purchases should contact Andrew Bass at Conister Bank on 694694.
Pictured left to right: Jim Duncan (General Manager, Isle of Man Farmers) and Andrew Bass (Conister Bank Business Development Manager).
Back to all news